Got a Call from 866-694-8573? Don't Fall for the "Comcast Loyalty Rewards" Scam • Stop the Cap!
If you saw my previous post, you know I just got a solicitation enough like this that I think it's just the same game with a few different details. I also was surprised that they seemed to have access to the comcast info like what plan I was on, and what I was paying. Pretty sad if comcast has had a breach into its customer database, and it just makes scams like this more plausible-sounding...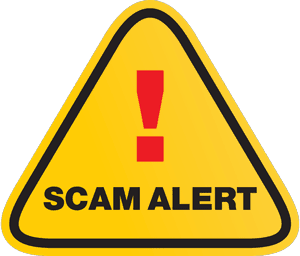 A group misrepresenting itself as part of Comcast is offering customers substantial discounts on cable and broadband service, if they agree to pay in advance. Customers accepting the offer don't get any upgrades and lose their money.
Stop the Cap! reader Don Nelson alerted us that a group calling itself the "Loyalty Rewards Department of Comcast" has called residents in Comcast service areas offering huge discounts and upgrades on cable and Internet service for as little as $80 a month.
Nelson was offered Extreme 105 Internet, HD Premier with an X1 set-top box, Unlimited Phone, and HBO, Starz, Showtime & Cinemax for $79.99 for 24 months if he agreed to pay $239.97 to cover the first three months of the promotion in advance. If he was willing to prepay for six months, Nelson would also receive a free Samsung Galaxy Tab 4 tablet as a gift. It sounded like a great deal. Comcast's own website sells the same package for $159.99 a month for 24 months with a two-year contract.
"It's a very slick operation and they have your personal information and exactly what services you receive from Comcast, so I strongly suspect Comcast's systems have been breached or some of their employees are involved in the scam," Nelson said.
When he told the representative it sounded like a deal too good to be true, Nelson was reassured he was speaking with Comcast by telling him his account number and current level of service, including the number and types of set-top boxes already in his home. They knew his street address and had two phone numbers on file, a fact that now bothers Nelson because one of them was an old throwaway prepaid cell phone number he gave Comcast five years ago when he signed up to avoid future telemarketing calls.
"Only four companies had that phone number, including Comcast, and now so do these guys," Nelson told us. "Something is wrong at Comcast for these scammers to have this information."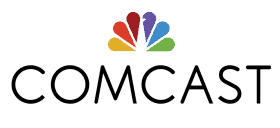 As an extra assurance of good faith, the Indian-accented representative invited Nelson to call him back at 866-694-8573 — the same number displayed on Nelson's Caller ID.
"Most of these scammers go fishing for your personal information, but the person I talked to didn't ask me any personal details at all because he already had them," Nelson said. "When I called back, the interactive system that answered sounded professional and authentic, with options to make a payment and report service problems."
What started to raise Nelson's suspicion was exactly how the "Loyalty Rewards Department of Comcast" expected to be paid.
Nelson was told he shouldn't visit Comcast to make a payment, read his credit card number over the phone, or send a check in the mail. Instead, he was asked to acquire a Green Dot MoneyPak "Scratchable Prepaid Card" at his local CVS, Walgreens, or Kmart and load it with the expected pre-payment. Instead of mailing that card to the "Loyalty Department," he was supposed to call back and read the numbers off the back of the Green Dot card.
"I was assured everything was okay and this was a co-promotion between Green Dot and Comcast that covered part of the cost of the cable deal I was getting," Nelson said. "But that sounded strange and I requested an email confirmation to make sure I understood the offer."
The "Loyalty Department" did, in fact, send an email "verification," which only further raised suspicion because of its word choices and lack of familiarity with common colloquial expressions. The grammatical errors did not inspire confidence either:
Dear Customer,

Good Day!

This email refers to the promotion on your current/new services with Comcast Xfinity, this promotion offers you free upgrades in your existing (new services)services of Comcast.

With this up gradation you will be having i.e.

i) Up to 105Mbps download speed. This package gives you liberty to enjoy unlimited uploading and downloading with no fair usage policy applicable.

ii) The upgraded cable package will be Digital HD Premier Package with 260 digital channels with 40 premium movies and 25 sports packages.

iii) The upgraded Comcast voice package will give you unlimited Nationwide and North American talk and text.

A quick review of the available programming is mentioned below:

FAMILY CHANNEL:
ABC Family, Bloomberg TV, A&E, Cartoon network, Disney, Bravo, E! etc.
MOVIE CHANNEL:
Action Max, AMC, HBO, CINEMAX, STARZ, SHOWTIME, HALLMARK, ENCORE etc.
SPORT CHANNEL:
Big Ten Network, CBS College Sports, ESPN, Fox Soccer Channel, NFL, NHL, NBA etc
NEWS CHANNEL:
ABC News, Weather, BBC, C SPAN, CNBC, FOX NEWS etc.

Payment Procedure:

This promotion is applicable once you prepay your account for $239.97 (good for 03 months).

As this promotion is brought to you with the Co-operation of Green Dot Inc.

So you have to pay Comcast for the promotion with Money Pak billing card by following 3 simple steps:

i) Go to any of your favorite leading chain store's checkout counter e.g. CVS Pharmacy, Kroger, Walgreens' 7/11, Kmart, Circle K, Rite Aid, RadioShack etc, and get Green Dot Money Pak Scratch-able prepaid card (This is a hard paper twofold card without any plastic wrapping in the color green)
ii) Carry enough cash. You can't use your debit or credit card to buy this Card. ($4.95 Service fee applicable on top of your billing)
iii) Call back the Billing department of Comcast Xfinity at 1-866-694-8573 and pay your bill using that card.

This is a contract free offer for 24 months, with a fix monthly bill of $79.99 after the first three months of Subscription.

Bonus offer: If you are able to clear your billings within 24 hours, you will automatically will be qualified to earn 100 Loyalty Reward points as good as cash from Comcast Xfinity that can be redeemed by you any time to get one month of extra services.

Bonus offer: If you are able to pay for 06 months of service up front, you will be qualified to receive a Samsung Galaxy Tab® 4 tablet free.

Please feel free to contact for further queries from 8am till 6:30pm PST (Operational timings) at 1-866-694-8573.

Regards,
David Clarke
Employee ID LHM
Loyalty Rewards Department
Comcast Xfinity

* 30 Days money back guarantee. No cancellation or recurring fee applied.

This is a service-related email. Comcast will occasionally send you service-related emails to inform you of service changes, upgrades or new benefits. Services and features are subject to Comcast's standard terms and conditions of service and are subject to change. Copyright 2015 Comcast. All other trademarks are properties of their respective owners. Comcast respects your privacy.
The Better Business Bureau offers its advice about how to avoid Green Dot MoneyPak schemes, which are increasingly common online. (:55)
"That email message convinced me it was all a scam," Nelson said. "No cable company would write something like this and send it out to customers. They also don't apparently realize Walgreens and 7-11 have nothing to do with each other. Can you imagine Comcast telling a customer they have to get the 'green' prepaid card -without- the plastic wrapping. Most of their customers cannot understand their monthly bill. They are not going to understand the confusing world of prepaid credit cards. It made no sense."
Stop the Cap! called the "Loyalty Rewards Department of Comcast" and we were disconnected each time we asked a question that did not involve taking advantage of their offer. We called back, trying different departments, and each time we were connected to the same Indian-accented man who had hung up on us before. After the fifth call, they blocked our phone number from reaching them.
We next called Comcast's security department and got nowhere. They were not interested because we were not Comcast customers inside a Comcast service area and invited us to have our reader call them directly. When Nelson tried, he was left on hold for over 45 minutes and when he finally spoke to someone, they couldn't be bothered.
"It amazed me how little interest they showed in this operation, which has apparently suckered customers all over the country," Nelson said. "I asked them to call the number and hear how these people are directly misrepresenting themselves as Comcast, right down to repeating their Xfinity slogans. The representative seemed to have heard the same story before and seemed mostly concerned about telling me Comcast was not responsible for any money paid to the scam artists. They did not even seem to care when I told them they had my personal Comcast account information and suggested the scammers got it off Facebook. Yeah, because I always put my Comcast account number on Facebook, if I used Facebook."
With further investigation, Stop the Cap! identified several numbers (as well as currently active 866-694-8573) associated with this operation. If any of these numbers call you, hang up: 855-328-7913, 855-859-6946, 800-526-1037, and 800-399-5791.
If you were scammed by these people or have other useful information to share about your experiences with them, please share in the comment section.
WWMT in Kalamazoo, Mich. reports the Comcast Loyalty Rewards scam has affected customers across Michigan through aggressive telemarketing campaigns. (2:01)